Max Bupa is now Niva Bupa Health Insurance
Get your health insurance today
By clicking View Plans, you authorize Niva Bupa to call/SMS on your registered mobile number and also consent to override your existing registry in DNCR. Further, you agree to get quote and policy details on WhatsApp.
VIEW PLANS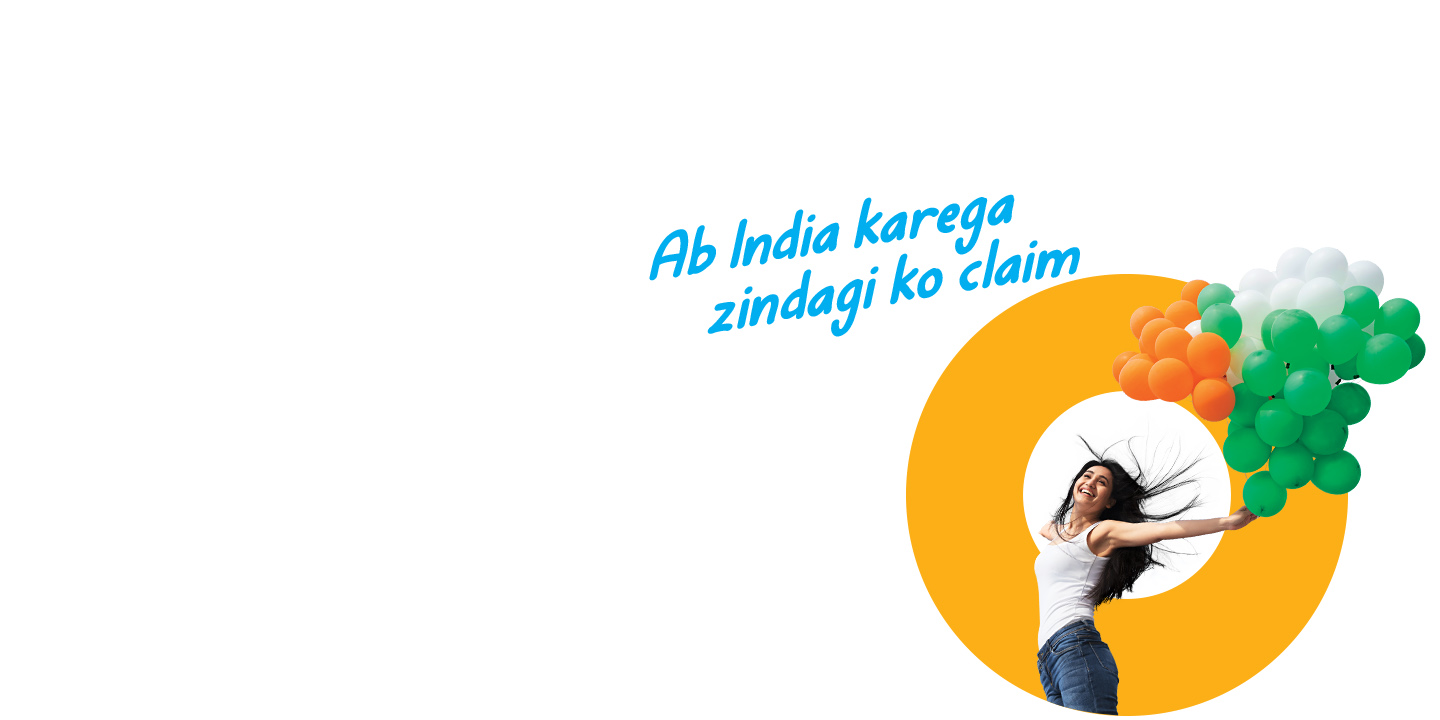 Useful information to keep handy
1.
Keep the basic information of insured person handy
2.
Keep medical details and past details of insured person for the next steps
3.
Have the scanned copy of the proof documents for upload
Average time taken
You have completed of the form.
Here's our top policy recommendations for you
Niva Bupa health insurance plans ensure that your life's plan is not disrupted by a medical emergency
For You
A plan with smart features to give you everything you need in a health cover.
AccidentCare provides cover for accidental death and also permanent total or partial disability, and other benefits
This plan offers full COVID-19 cover
For You
Our feature packed, best selling, comprehensive health insurance plan.
AccidentCare provides cover for accidental death and also permanent total or partial disability, and other benefits
This plan offers full COVID-19 cover
Experience the Difference with Affordable Health Insurance Plans
The Niva Bupa Promise
Your everyday health partner
Why health insurance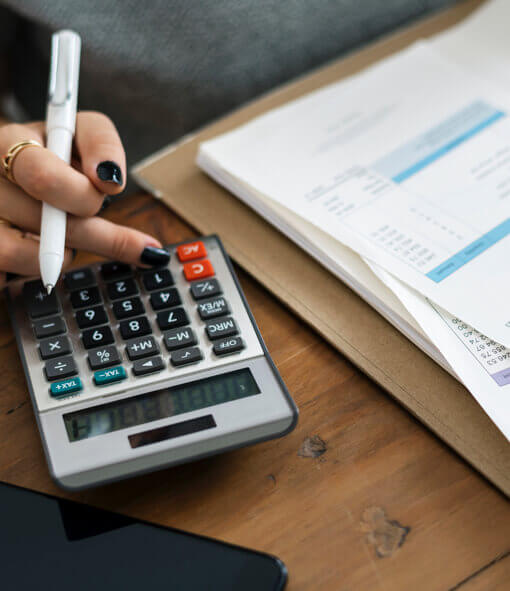 Painless health insurance claims experience
Quick & easy cashless claims processing
Hassle free claims reimbursement process
Our customers have something to share
They share their experience fighting COVID-19 and how Niva Bupa helped them through this time
Why Niva Bupa?
Customer-First Approach : For us, customer satisfaction is of paramount importance, and our mission is to empower our customers with knowledge, guide them with expertise, and provide them with a gamut of services that instils confidence and puts control back in their hands- just the way they want every moment of their life to be. We offer customer-centric, digitally-enabled, health insurance products and services to our customers, such as preauthorization of cashless claims within 30 minutes, direct claim settlement, and access to 'Point of Care' desks at leading hospital chains across the country.
Leveraging Technology for Delivering Service Excellence : We strive to optimize customer satisfaction by leveraging technology and offer services such as our multi-functional  Niva Bupa Health App', which has been designed to help our customers manage their health along with their insurance policy, and Niva Bupa's chatbot 'CIA'. The Niva Bupa Health App (formerly known as Max Bupa Health App) enables policyholders to book OPD appointments with  doctor or a pathology lab for running diagnostic tests, it enables them to take e-consultations and get medicines delivered at home while also providing easy access to their health insurance plans on-the-go. Our chatbot 'CIA', on the other hand, has assisted 73,000+ customers in the last three months, at a time when the COVD-19 pandemic has placed enormous strain on our healthcare system, helping solve queries by providing assistance and end-to-end solutions to Niva Bupa (formerly known as Max Bupa) customers. Our chatbot CIA is available for assistance on whatsapp as well.
Awards and Accolades : Niva Bupa Health Insurance (formerly known as Max Bupa Health Insurance) has received numerous awards and accolades for constant innovation and service excellence, such as:
• The CII Customer Obsession Awards, Max Bupa was recognized for Active Customer Engagement
• The Economic Times Kaleido Awards 2019, Max Bupa was awarded for Best Campaign in Consumer Health Fitness
• Great Place to Work 2020
• Niva Bupa (formerly known as Max Bupa) won at the Golden Peacock Awards in Risk Management 2019
Comprehensive Solutions : Our comprehensive plans and innovative offerings have made us one of the leading health insurance and medical insurance company in India. We offer plans to suit specific needs and requirements, such as our GoActiveTM plan, a comprehensive health insurance plan catering to health and fitness enthusiasts. We also have a comprehensive product for large families who want top of the line care for their families - Health Premia. There's something for the value seekers to - Health Companion and Health Pulse plan. We even offer plans for specific needs like Personal Accident Cover and Critical Illnesses.
Claim Settlements, Agents & Network Hospitals
●        Wide Coverage: Total 7 million lives covered
●        Number of Agents - 34,000+
●        7600+ network hospitals at your service
●        9 out of 10 cashless claims processed under 30 minutes
Our Identity
Niva Bupa Health Insurance Company Ltd. (formerly Max Bupa Health Insurance Company Limited) is a joint venture between Fettle Tone LLP  (an affiliate of  True North Fund VI LLP), a leading Indian private equity firm, and the UK based healthcare services expert, Bupa Singapore Holdings Pte. Limited.

Being one of the most trusted standalone health insurance companies in the country, Niva Bupa Health Insurance has curated a wide range of health insurance policies, such as individual health insurance, family floater insurance policy and top-up insurance cover, as per the understanding of the Indian market and catering to the consumers diverse requirements, just the way they like.
Our Vision: To become India's most admired Health Insurance Company
Our Purpose: To give every Indian the confidence to access the best healthcare

Employee Value Proposition: A career at Niva Bupa provides you with a unique opportunity for 'Growth with Impact.'

Our Values:
●    Commitment
●    Collaboration
●    Innovation
●    Empathy
●    Transparency
What's Trending
Corona Kavach: We are living in a time of great uncertainty, and the coronavirus pandemic has forced us to re-evaluate our priorities. You can now protect yourself and your family against any unforeseen medical expenses due to COVID-19 by purchasing Niva Bupa's Corona Kavach policy, a specific health insurance plan designed to safeguard you and your family against expenses incurred due to coronavirus treatment. This COVID-19 health insurance plan offers features like:
●        Hospitalization coverage for COVID-19 up to Rs. 5,00,000
●        Coverage of pre-existing [s1]  diseases
●        Coverage for availing treatment at home for COVID-19
●        Coverage for availing AYUSH treatments for COVID-19
ReAssure: This is a comprehensive health insurance plan designed by Niva Bupa (formerly known as Max Bupa) to secure your health, while also protecting your family's financial well. ReAssure allows you to submit multiple claims for the same disease, and for the same insured person in a single year. With infectious diseases like COVID-19 potentially affecting more than just one person in the family at the same time, ReAssure plan, which is also available as a family floater policy, ensures that all your treatment needs are taken care of. ReAssure offers a myriad of features and benefits including:
●       At no additional cost, policyholders can make as many claims as required, either for themselves, or for their family members covered in the same policy, for the same illness, or different illnesses in one year
●       Sum assured ranges from Rs. 3 lakh to Rs. 1 crore
●       Booster Benefit, which doubles the sum insured in two claim-free years
●       Unlimited reinstatement of base sum insured
●       Up to 30 percent discount on renewal premium for policyholders that clock certain number of daily steps, which will be tracked by the Niva Bupa Health App
Health Insurance Plans Suited for Your Needs
Keeping in mind the diverse medical requirements of our customers, we provide both -- customized solutions that cater to your individual medical needs, and comprehensive health insurance plans for you and your family. Our popular offerings include:
Health Premia: Health Premia, our most comprehensive insurance plan is ideal for frequent travellers and is designed to offer perfect coverage according to their needs and their lifestyle. Health Premia policy covers everything you would need in a health insurance plan, such as maternity and newborn baby cover and international coverage for medical emergencies, in built travel insurance, new age treatments like bariatric surgery and laser surgery . It has the option to buy a health cover ranging from Rs. 5 lakh (silver plan) to Rs. 3 crore (platinum plan).
Corona Kavach: Specifically designed to protect you and your family from COVID-19 related expenses, the Corona Kavach policy offers various features, such as hospitalisation coverage from Rs. 50,000 and up to Rs. 5,00,000, coverage for home treatment, and coverage for AYUSH treatments. The plan offers flexible policy period of 3.5, 6.5 and 9.5 months
GoActiveTM: GoActiveTM scheme is a digitally-enabled health insurance plan catered to health and fitness enthusiasts, and has been designed to give customers a complete 360 degree coverage for their daily health needs, with the base sum insured ranging from Rs. 4 lakh to Rs. 25 lakh. This includes a personalized health coach (optional benefit) to keep you on track with your fitness goals, behavioural counselling and inpatient hospitalization among others, and earn discount on premium is you achieve you health goals.
Health Companion: The Health Companion policy is the smart choice , designed to protect you and your family by offering comprehensive coverage, and offers a cover ranging from Rs. 2 lakh to Rs. 1 crore. This policy also covers pre-hospitalization, post-hospitalization and all day care treatments among offering other benefits.
Health Pulse: Niva Bupa Health Pulse policy enables you to protect your family's health and well-being through customised benefits and is available on individual and family floater basis. The sum insured ranges from Rs. 3 lakhs to Rs. 10 lakhs, and covers hospitalization costs, pre and post-hospitalization expenses, organ transplant, day-care procedures and treatments, and alternative treatments along with other benefits. The policy also comes with Refill Benefit, where the cover is restored if the sum insured is exhausted during the policy year. Additionally, the policyholder(s) can further enhance their coverage by opting for optional benefits, such as  e-consultation , enhanced no claim bonus, enhance re-fill benefits among others.
What our customers say
We thank our customers for trusting us to help them in their hour of need.

Request Call Back